Wellness, physical activity, and creative expression through circus arts.
UPCOMING SHOWS!
Friday September 8th @ 6pm: Cirque Fantasia
*Tickets for Cirque Fantasia: $40 Doors: 5:30
Venue: Hammond Amphitheater Hammond Amphitheatre N Lake Park Rd, Loveland, CO 80538
*Bring your own chairs, picnic blankets, and picnic dinner!
Cirque Fantasia is a French inspired cirque fashion show featuring aerial and circus artists, and dog fashion! Stunning costumes, a celebration of color and beauty, a feast for the eyes, a joyful experience, performances by world class artists, uplifting and graceful choreography.
Saturday September 9th @ 7pm: Evolution Circus Fundraiser Show
MURDER! At The Circus
Tickets: $35 Adults, $12 Child
Doors: 5:00pm come early for free performances, face painting, glitter tattoos, and more!
MURDER! At the Circus is Evolution Circus' fundraiser show. Every year Evolution Circus, FC3's teen performance group has a fundraiser to raise money for their troupe. This year we are bringing you a full-length who-dunnit mystery show that YOU get to help us solve!
Tickets will be on sale starting August 7th. BUY YOUR TICKETS HERE.
See our special events page for details!
We perform. We teach. We explore.
Take one class or a series of classes at the circus center. Hire us to perform for your event. See us perform at community events around Northern Colorado!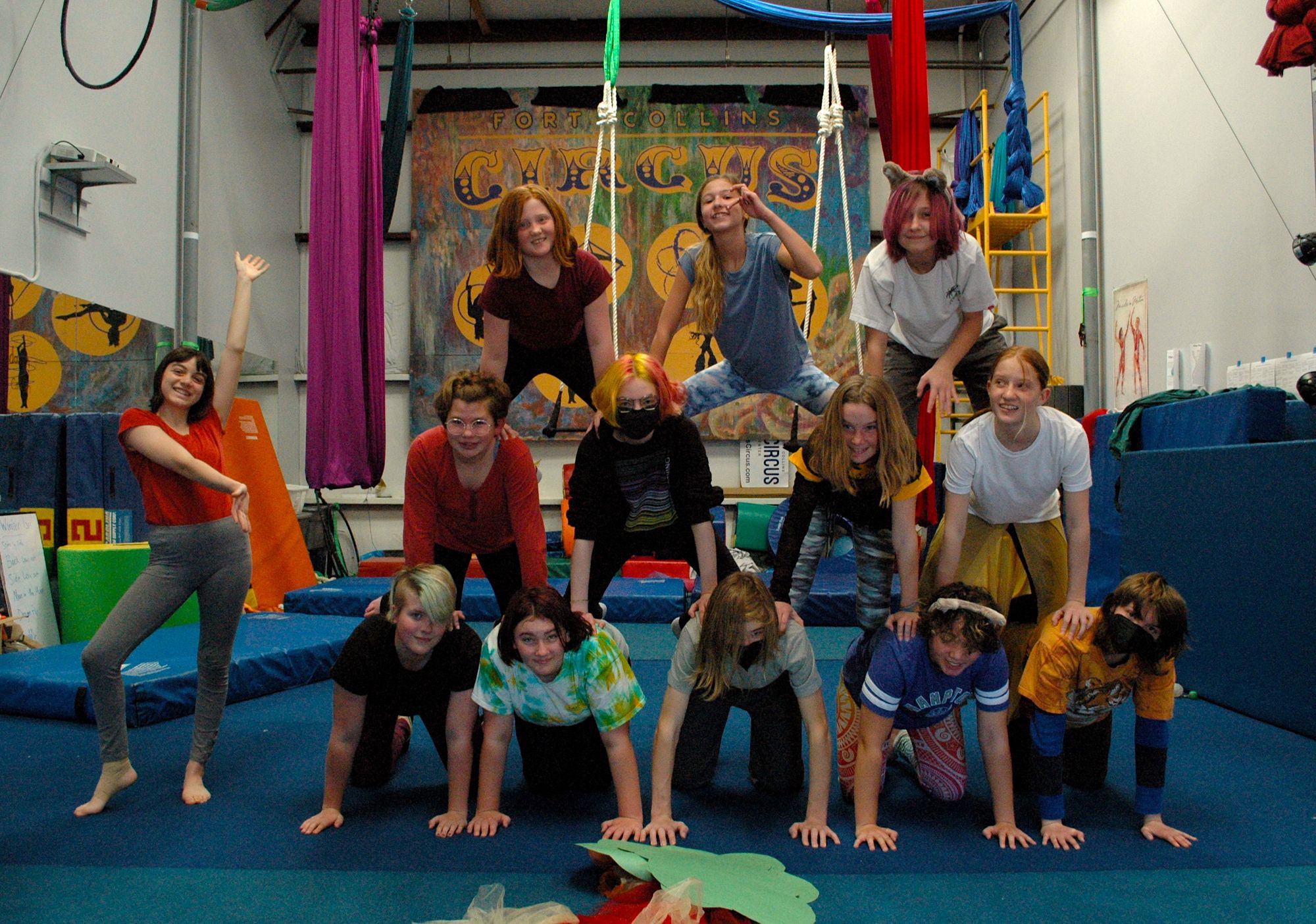 kinesthetic intelligence & self expression
Circus arts, such as juggling, aerial dance and partner acrobatics, can be valuable non-competitive activities with which students can develop abilities in self-expression, collaboration, and musicality, while gaining knowledge and experience in health related skills they can use for a lifetime!