Wellness, physical activity, and creative expression through circus arts.
New Registration Platform!
We are switching over to a new registration platform called Dance Studio Pro to make it easier for families and students to register for new classes and communicate with us!
Click Here: Dance Studio Pro
** All current and new students and families must make an account on Dance Studio Pro to register for classes. **
We perform. We teach. We explore.
Take one class or a series of classes at the circus center. Hire us to perform for your event. See us perform at community events around Northern Colorado!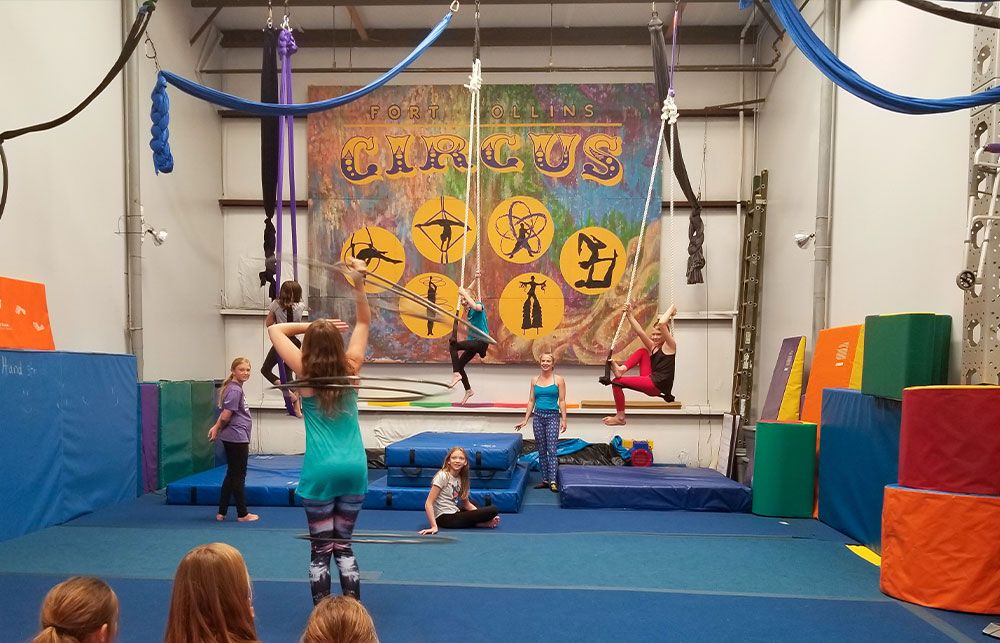 kinesthetic intelligence & self expression
Circus arts, such as juggling, aerial dance and partner acrobatics, can be valuable non-competitive activities with which students can develop abilities in self-expression, collaboration, and musicality, while gaining knowledge and experience in health related skills they can use for a lifetime!