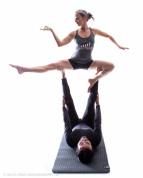 Jessica "Super Jes" L Schultz has been an athlete all her life and has over 2 decades of teaching experience. Jes holds a bachelor of fine arts degree in Dance, a master of science degree in Sport Pedagogy, two CO. K-12 teaching licenses and a yoga teaching certificate. Dance performance was her first love and acroyoga and aerial dance were logical means of taking movement puzzling to the next level!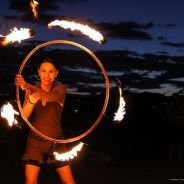 "Lindy Spindy", Duchess of Circus Center Fort Collins, is an accomplished flow artist and circus enthusiast. Hula hoops are her specialty whether it be with multiple hoops, LED or fire! She also spins poi, fans, and juggles. Lindy teaches hula hooping and performs with circus troupes in northern Colorado.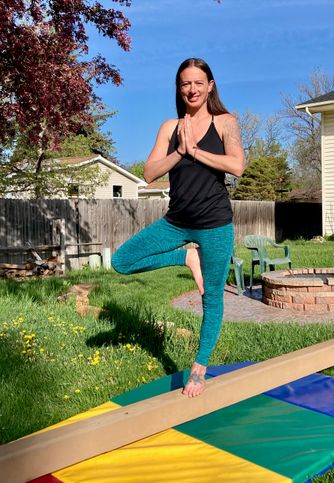 Dancer, Yogi, Gym teacher, Aerial coach
Angel Shuey is a Registered Yoga Teacher (RYT200) and a Registered Children's Yoga Teacher (RCYT) with Yoga Alliance. Her yoga journey started over 20 years ago after being a competitive gymnast and dancer. She has always loved movement and exercise along with mediation and relaxation. She has been teaching kids movement and gymnastics since the year 2000.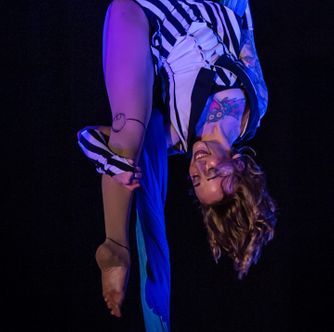 Julie Young has been training in the aerial arts since 2014, with a focus on aerial silks, but also enjoys trapeze, lyra, and aerial cube. She has been teaching aerial silks and dance/acting improv since 2019 starting in Indiana, then on the Big Island of Hawaii, and most recently relocated to Colorado to work with Fort Collins Circus Center. In addition to aerial apparatuses, Julie loves to perform and flow with LED and fire poi, flower sticks, acro yoga, and palm torches.
Outside of the circus and flow arts, Julie offers face painting and balloon twisting at fairs and birthday parties, creates original paintings on wood and canvas, and makes murals and custom artwork for clients across the country.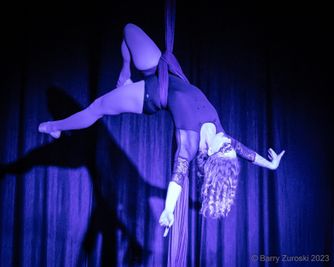 Abby Currie has been fascinated by movement her whole life. She sought out running while growing up in Nebraska, finding joy in the rush of adrenaline. After moving to Colorado in 2017, she began rock climbing and only became more obsessed with being air bound from there. In 2022, she discovered the world of aerial, starting with silks and growing to love dancer trapeze, corde lisse, and contortion. Abby teaches fabrics, trapeze, flexibility, and conditioning. She also serves as assistant artistic director and administrative assistant at FC3. She hopes to grow as a teacher and aerialist by expanding her knowledge of movement, theory, and pedagogy. When Abby is not camping out at the Fort Collins Circus Center, she is studying to be an EMT, spending time with her wonderful partner, cat, and dog, and working on creative writing projects.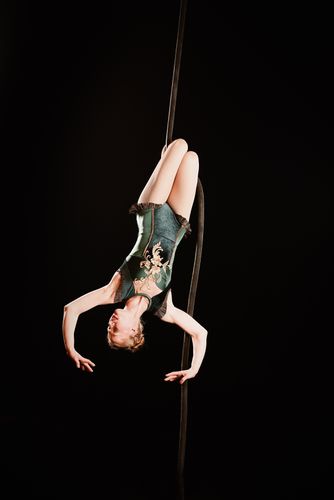 Aerialist, instructor, seamstress
Anastasia has been training since 2011 and has been performing since 2013. Anastasia enjoys all forms of aerial including rope, silks, sling, trapeze, invented apparatus, and sometimes lyra. She completed the Aerial Teacher Training Program in January of 2016 and since has been working as a coach to help others discover the joy of aerial and their potential to fly. She hopes that she can help achieve each student's individual goals, help them find their own artistic voice and influences, and hone their abilities.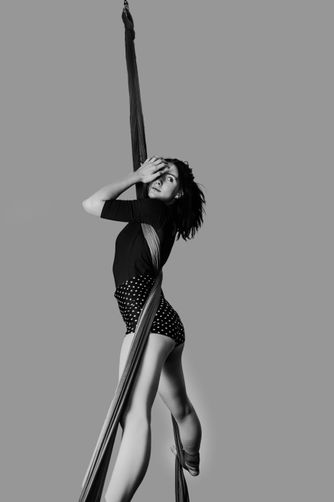 Aerialist, Instructor
Annalise has been practicing aerial arts with the Circus Center since 2018. Starting with aerial silks she has gradually explored various apparatuses and now trains in silks, lyra, and chinese pole. Along with being a long time Circus Center student she has put in the work to become an instructor, primarily teaching lyra. Annalise uses aerial arts as a way to express herself and an outlet that creates purpose for herself and those she teaches. She aims to continue to grow her passion wherever life takes her.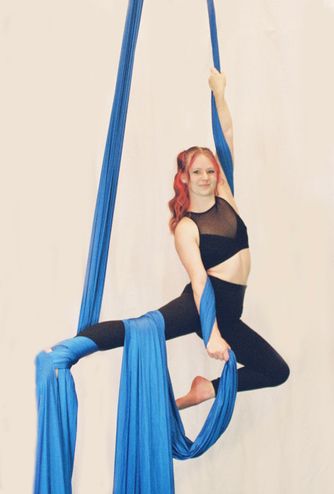 Aerialist, Instructor
Chloe is a recent Fossil Ridge HS graduate who has been training at Fort Collins Circus Center since 2019. Chloe started on silks as a fun way to get fit with friends and found a passion for circus arts. Chloe now studies and performs silks, lyra and chinese pole while teaching beginner aerial silks, hosting birthday parties and kids nights out. In addition to activities at FCCC, Chloe serves as a barista and as a personal caregiver for individuals with chronic illness. One day, Chloe hopes to work in production for television and film.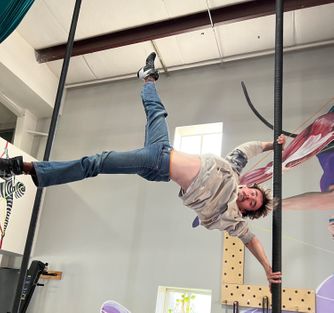 Chinese pole, Cyr wheel, Juggling, Hand balancing
Jack Nesbit has been training and performing in circus arts in 2019. He was a student of a unique High School circus arts program in Georgia! Jack began specializing in tumbling and soon after took on hand balancing and Chinese Pole. He has since added Juggling and Cyr wheel to his repertoire! Jack is drawn to circus arts because it combines creative expression with physical challenge into a perfect blend. When Jack is not at the circus center he is studying at CSU and enjoys spending time outdoors with friends and family.