Ongoing classes
Pre-registration is required! Though we ALWAYS recommend taking a series of classes to build strength, knowledge and endurance, All students may drop in to any class on the schedule AT THEIR LEVEL OR LOWER. Our introduction to fabrics class is required 4 times before enrolling in a L1 fabrics class.
OLCC Mix Apparatus Class - Our OLCC program is for ages 35+ . We will be working towards the student showcase for the first 7 classes of the spring session. You will be able to choose your discipline and gain tips and techniques for building your own performance! Two classes after the showcase will be meditative exploration of dance with aerial fabrics.
Time is tight and this is an effort to support our same aged peers in novel alternative fitness experiences! Please join us if you can. :) Register for session class - OLCC Mix Discipline on VAMP or purchase a punchcard and register for drop in classes. All Genders Welcome All Body Types Celebrated.
Aerial rope, silks, sling, lyra, and trapeze – From foundational classes to advanced aerial theory. Our certified and experienced instructors will meet each student at their level and provide insight for learning and improving upon safe aerial techniques. Progress at your own pace and begin to create!!!
NEW! Chinese Pole – Guest artist and instructor Dallin Foskey will be in town teaching this year through July 2023. This pole is rubber coated, please wear jeans and shoes to this class.
Aerial Yoga – Sun 3:15pm. This slower flowing class is great for strengthening and decompressing the body, mind and spirit. It's also a fantastic way to begin your aerial journey. Learn grips and awareness in flips, navigating movement in new dimensions!
Acro yoga – 6:30pm Jams on Tuesdays! Bring a partner or don't! Support your movement in the air with this cross-training class. Build communication skills, deep core strength, and flexibility while having fun with friends! This is an excellent compliment to your aerial practice covering all of the pushing exercises needed to stay balanced and healthy in the body.
Aerial Open Work out – Strengthen, practice, improve with the safety of peers present. Participants are required to have taken at least 3 technique classes from any studio before attending. There is no instruction during this time.
Cyr Wheel - Guest artist and instructor Dallin Foskey will be in town teaching this year through July 2023. This is a single wheel that you can stand inside to spin, twirl, and cartwheel!
Flow arts Jam – Strengthen, practice, improve. Fun with friends and acquaintances helps Adults to stay physically and spiritually healthy! Participants are encouraged to have taken 3 acro yoga classes before attending the jam. Or just have some flow props to play with! This is an opportunity to see what other fun things you can do in the world of circus.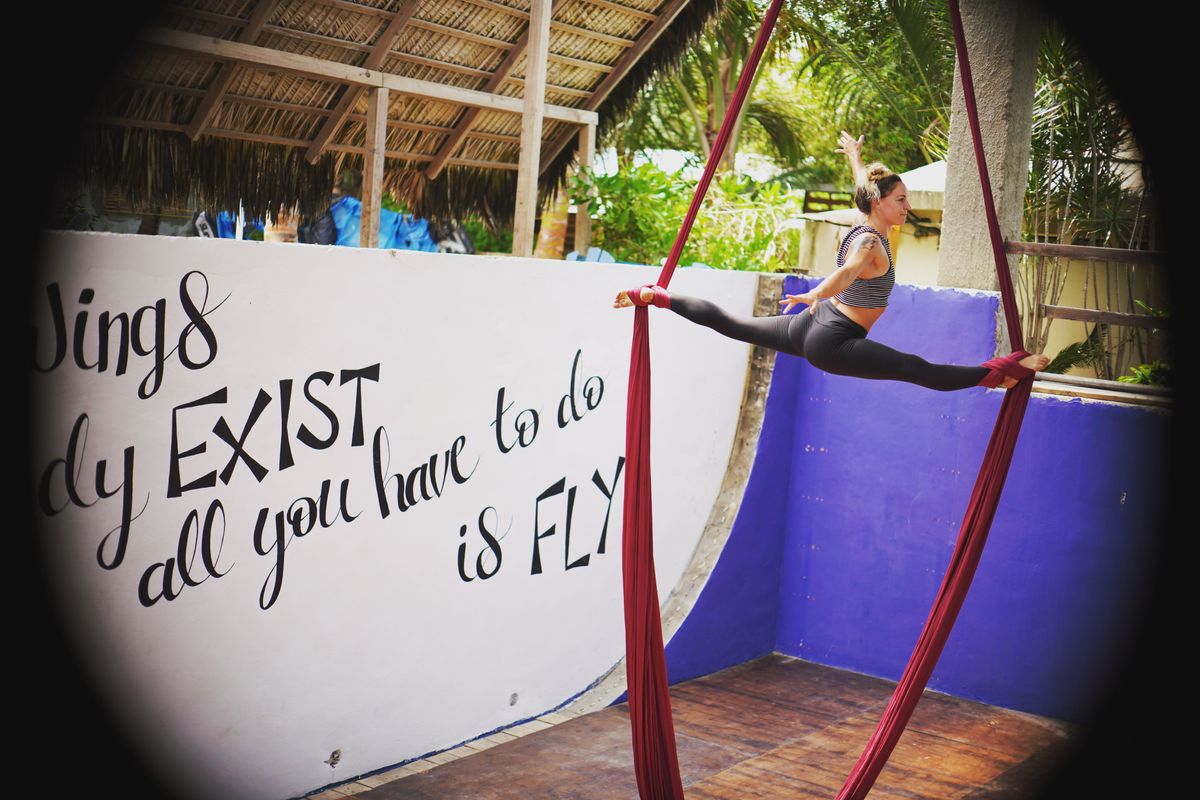 You're Never Too Old
Kids night out = Parent's night out!
Friday night circus gym – Parents are welcome to drop off kids ages 6-13 years.
Next KNO is September 30th, 2022; 5:30-8:00pm. $45 per child; $40 sibling discount. Optional: Email to order pizza $1 per slice.
More upcoming events November 18th, December 9th.
Activities include aerial, rola bola, hooping, juggling, slackline, stilt walking, and watching a circus video. We will make popcorn and share stories about our circus personas.
Fort Collins Circus Center 2536 Midpoint Dr. Fort Collins, CO. 80521
Special workshops
Circus parties or small group privates are available for all ages! #adultkids #nevertooold #circuseverydamnday
Email fortcollinscircuscenter@gmail.com for booking