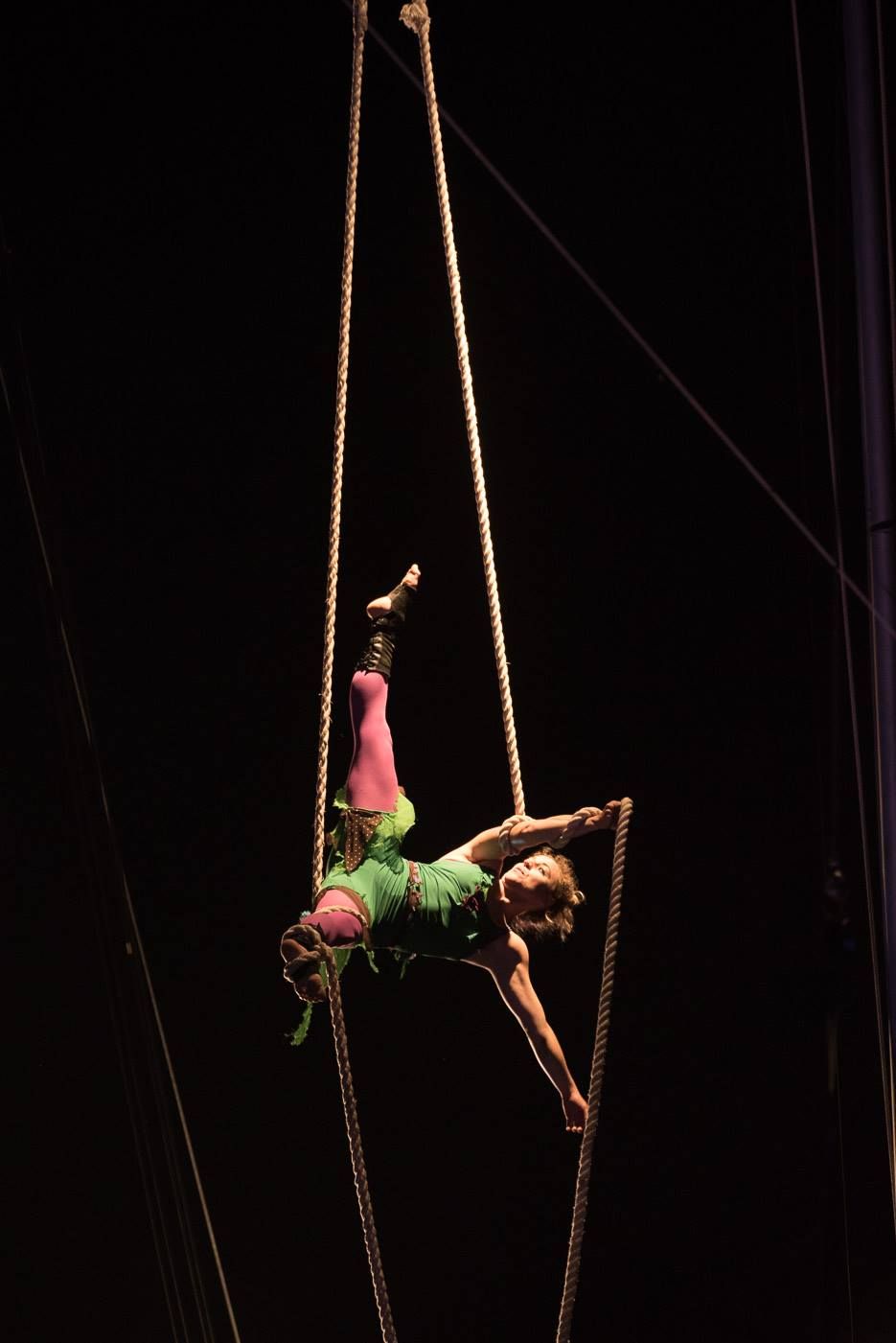 Special Guest Kelsey Bell
Special workshops
Aerial artist and athlete, Kelsey Bell, will be joining us for these three incredible workshops.
only $40 each if you sign up for all three! Register here
Prerequisites: Must be comfortable inverting up high and able to stay in the air for 3+ minutes.
Sunday, September 13th from 1-3pm
Complex silks wraps from the UK!
Sunday, September 27th from 1-3pm
Aerial silks drops
Sunday, October 11th from 1-3pm
Open drops and conditioning
Radical.
Check Kelsey out at www.flyingbells.com
IG @flying_bells
Circus parties or small group privates are available for all ages! #adultkids #nevertooold #circuseverydamnday
Email fortcollinscircuscenter@gmail.com for booking
Ongoing classes
Pre-registration is required! Though we ALWAYS recommend taking a series of classes to build strength, knowledge and endurance, All students may drop in to any class on the schedule AT THEIR LEVEL OR LOWER. Our introduction to fabrics class is required 4 times before enrolling in a beginner fabrics class.
Aerial ages 40+ Next class Sundays at 3pm – Thorough warm with conditioning and flexibility exercises and flying fun on silks, sling and lyra. We will enjoy a lengthy cool down to enjoy our exercise induced blissful high!
Aerial silks, sling, lyra, and trapeze – From foundational classes to advanced aerial theory. Our certified and experienced instructors will meet each student at their level and provide insight for learning and improving upon safe aerial techniques. Progress at your own pace and begin to create!!!
Acro or Flow arts Jam – Strengthen, practice, improve. Fun with friends and acquaintances helps Adults to stay physically and spiritually healthy! Participants are encouraged to have taken 3 acro yoga classes before attending the jam. Or just have some flow props to play with! This is an opportunity to see what other fun things you can do in the world of circus.
Handstand class – Get Balanced! This is a fitness class focusing on the strength, joint mobility and balance exercises that are necessary to achieve a gymnastic hollow-body handstand.
Aerial Yoga – This slower flowing class is great for strengthening and decompressing the body, mind and spirit. It's also a fantastic way to begin your aerial journey. Learn grips and awareness in flips, navigating movement in new dimensions!
Aerial Open Work out – Strengthen, practice, improve with the safety of peers present. Participants are required to have taken at least 3 technique classes from any studio before attending. There is no instruction during this time.
Dance - Jes has a dance degree! In this class she shares her expertise in classic modern techniques of Graham Limone, Cunningham, and Horton and ties it together with Laban movement fundamentals to easily translate movements into the air.
Flow arts – Class meets every other Thursday, check the VAMP schedule for details. This class will alternate between hula hooping, poi, and staff twirling. Taught by an interchanging cast of instructors from our circus troupe Fractal Tribe Fort Collins!
Acro yoga – Unfortunately this is discontinued until social distancing mandates are lifted. Privates are available with Jes. Bring a partner! Support your movement in the air with this cross-training class. Build communication skills, deep core strength, and flexibility while having fun with friends!
Adult 17yr+ Aerial pricing
Single 1.25 hour classes = $25
Single 1 hour classes = $20
Package based
Four pack 1.25 hour classes = $92 (2 month expiration)
Eight pack 1.25 hour classes = $176 (2 month expiration)
Four pack 1 hour classes = $76 (1 month expiration)
Eight pack 1 hour classes = $128 (2 month expiration)
Twelve pack 1 hour classes = $180 (2 month expiration)
Aerial open workout pricing
Drop in price = $15
Four pack = $48 (1 month expiration)
Eight pack = $88 (2 month expiration)
Twelve pack = $108 (2 month expiration)
Hoop and Flow Prop Pricing
Single 1 hour classes = $15
Session based
Single 1 hour class per week for 13 weeks = $156
Package based
Four pack 1 hour classes = $56 (2 month expiration)
Eight pack 1 hour classes = $104 (2 month expiration)
Twelve pack 1 hour classes = $120 (2 month expiration)
Parent's night out!
Friday night open gym – Parents are welcome to drop off kids ages 5-11 years.
October 9th from 6-9pm
$30 per child
Sibling discounts: 2 for $50; 3 for $65
Activities include aerial, dance, hooping, juggling, slackline, stilt walking, and watching a circus video. We will make popcorn and share stories about our circus personas.
Fort Collins Circus Center 2536 Midpoint Dr. Fort Collins, CO. 80521