Student performance troupe - Evolution Circus
A professional development program for students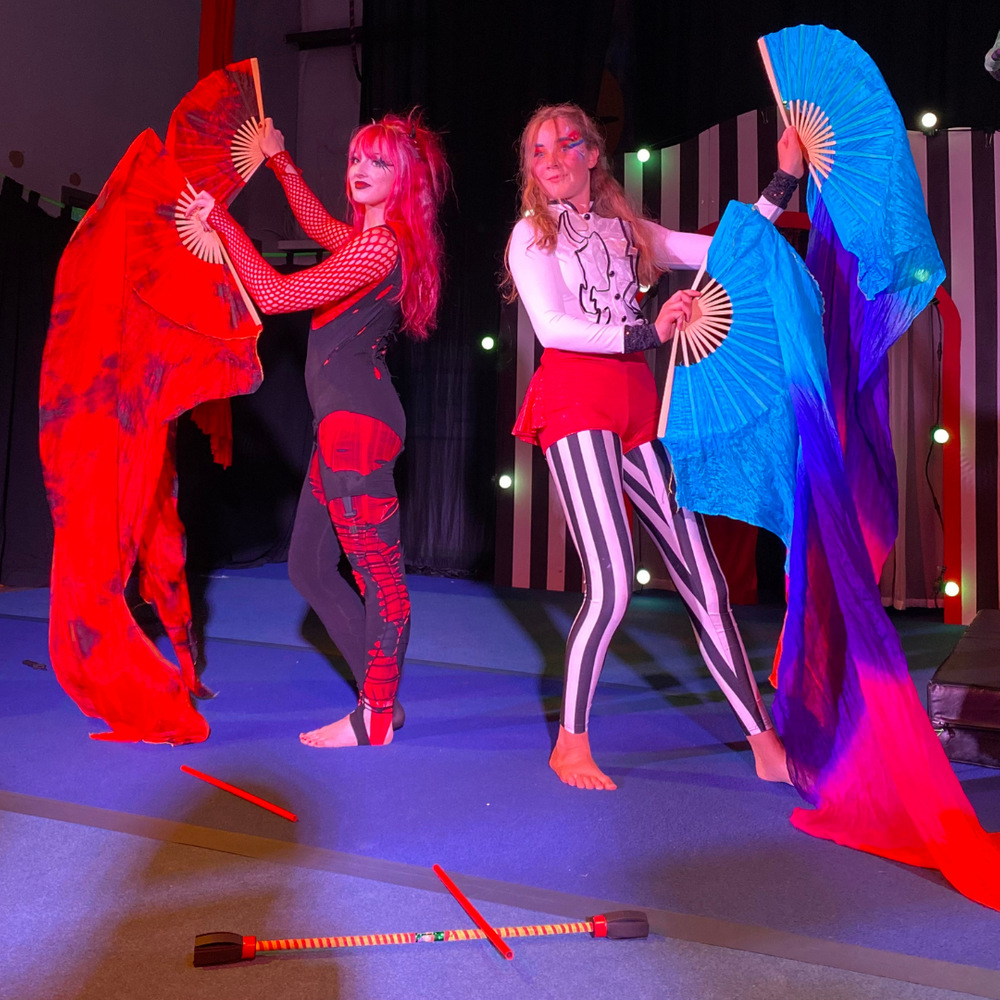 Join us!
Evolution Circus' next fundraiser show and event is September 9th, 2023! Mark your calendars and stay tuned by subscribing to our newsletter!
Please reach out to us if you would like to see Evo Cirque perform at YOUR school! We would like to do a district tour in 23-24 school year.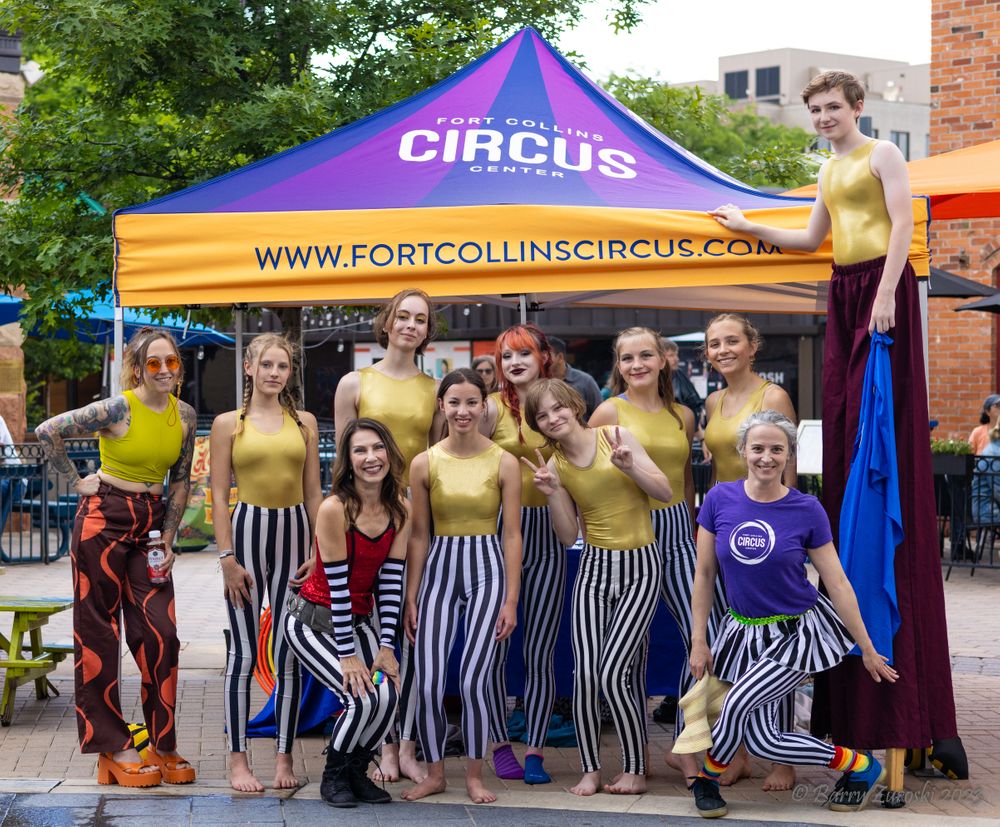 Who We Are
Evolution Circus is made up of performers ages 12 to 17 years old who have a passion for participating in and performing circus arts. We intend to share that passion with others in hopes to inspire love for creativity, expression, and movement for health in others. Most importantly, to make people smile!
What We Do
Fort Collins Circus Center (FC3) brings to the community an educational and experiential program for students interested in participating as a professional circus arts athlete/performer. This program will simulate the life of a Cirque du Soleil performer! (almost :).
With opportunities to perform in and around Fort Collins Colorado, this program helps students to investigate the technical aspects of their craft, explore their individual creative voice, and learn management skills for building a circus arts career. Even if circus arts is a hobby this program will help students build relevant life long skills.
Want to get involved? Participation in this program is by invitation only. Email fortcollinscircuscenter@gmail.com if you are interested!
MURDER! At The Circus- Mystery Circus Show
On September 9th, 2023 our Evolution Circus performrs put on an amazing murder mystery circus show, written by Art Director Julie Young. Our students worked so hard to create their own aerial choreography, learn a group dance choreographed by student Paige Krueger, and record all of their lines to be played over a back track during their scn
Be Entertained!
Inquire about having us come to your event with our 20 minute circus production. The production will include aerial, hooping, unicycle, juggling and more! We envision this as a great addition to an outdoor or indoor event. We can do two consecutive performances and ambient work, as well!
Logistics: We come with one (or two or three!) Ludwig aerial rigs with approximately 20'X20' square space requirement for each and require at least 20' height clearance. Not all performers will be "on stage" at all times, so a green room or off stage area would be preferred. Our performance would also need extra space on both sides of the aerial rig, about 10'. Fifteen minutes is needed to set up the (each) aerial rig.
Pricing: We ask for money to cover our costs for liability insurance, equipment rental, travel and costumes. Will will bring all we can depending on your budget; people, equipment, etc.
Thank you for helping us to spread the joys of circus in Northern Colorado!
Contact: Evolution Circus secretary, Super Jes at fortcollinscircuscenter@gmail.com or 970.682.4984